Hope through Hops
Who's ready to kick off the summer with a fun evening of great brews, delicious food, and the best music? Well, we certainly are, so that's why it's time for Hops for Hope! We are so excited to see all of you at one of our favorite events of the year!
The New Hope Staff and Board of Directors are excited to announce the 11th annual Hops for Hope on May 5th at the Lily Barn in Townsend.  This year's Hops is co-chaired by Jeremy Waldroop of Personal Computer Systems Inc. and Jimmy Morgan of First Tennessee Bank. They along with a fantastic crew of committee members are bringing to life this fun annual event that benefits New Hope and the children they assist.
This year's Hops for Hope will be at the lovely Lily Barn in Townsend. Join us on May 5
th
from 6 – 10 pm for an evening with friends and food that you'll never regret having! Tickets are for sale at the Casual Pint Maryville, Public House on High, and on our website
www.blountkids.org
This year, we'd like to take a moment to pre-thank all of our wonderful sponsors and donors. We are so joyfully overwhelmed by the amount of support given to this fundraiser and our organization. It is quite unbelievable!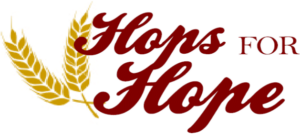 2017 Brewers
Thank you to all the wonderful brewers who donate time, energy, and of course beer!  You all are amazing!!
This year's brewer line up:
Last Days of Autumn, Highland, Calfkiller, Fanatic, Bold Rock Cider, Home Brewers, Depot Street, Crafty Bastard, Blackberry Farm, SawWorks, and Hexagon.
Brewer Sponsors
Eagle Distributing, Ameriprise Financial: The Trentham Group, Hickory Construction, Personal Computer Systems, LeConte Realty, Newell Brands
Thank you for your continued support!
Friends of Hops Sponsors
Thank you to our Friends of Hops sponsors: Blount County Bar Association, South College, Knoxville Pediatric Associates, First Tennessee Bank, Doug & Virginia Hardwick, Standard Aero, Pankratz Construction, Andy & Lisa Atkinson, Egwani Golf Course, and Chilhowee RV.
In-Kind Sponsors
A special thanks to our in-kind sponsors Casual Pint Maryville, Knox Brew Tours, River Rat, Daily Times, Vienna Coffeehouse, O'Charley's, and Marshall & Bruce Inc.
All of these sponsors work together with us to create a fun, outdoor evening for all of you. This is Hops for Hope's 11th year, and it is one of our most important fundraisers. Every year, we are so touched by the immense support of the community. So we'd like to go ahead and say thank you to YOU! We wouldn't be here serving our community's children without your kindness and support.