New Hope offers a safe space for children and their families in Blount County to begin the healing process after experiencing the trauma of abuse. Our therapy department utilizes integrative and trauma-informed modalities to work with children and families who have experienced trauma. We were the first treatment center in our area to offer SMART treatment and the first to implement a therapy garden. We are constantly seeking innovative ways to build resilience and promote healing.
We have a heart for these kids and we want them to know that they are not alone.

– Diane Darby, Former New Hope Clinical Director
Therapy Treatment at New Hope
Therapy typically consists of weekly sessions. Our Therapists believe that the caregiver's participation and commitment to the therapeutic process is vital. We work with the caregiver to teach skills and increase the understanding of trauma and its effects on the child and family.
Our therapy department is trained in several different evidenced-based treatment models to provide individualized treatment to our clients and their families / caregivers, including:
Attachment, Regulation, and Competency (ARC)
Trauma-Focused Cognitive Behavioral Therapy (TF-CBT)
Eye Movement Desensitization and Reprocessing (EMDR)
Dialectical Behavior Therapy (DBT)
Theraplay
Play therapy
Sand tray therapy
Sensory Motor Arousal Regulation Therapy (SMART)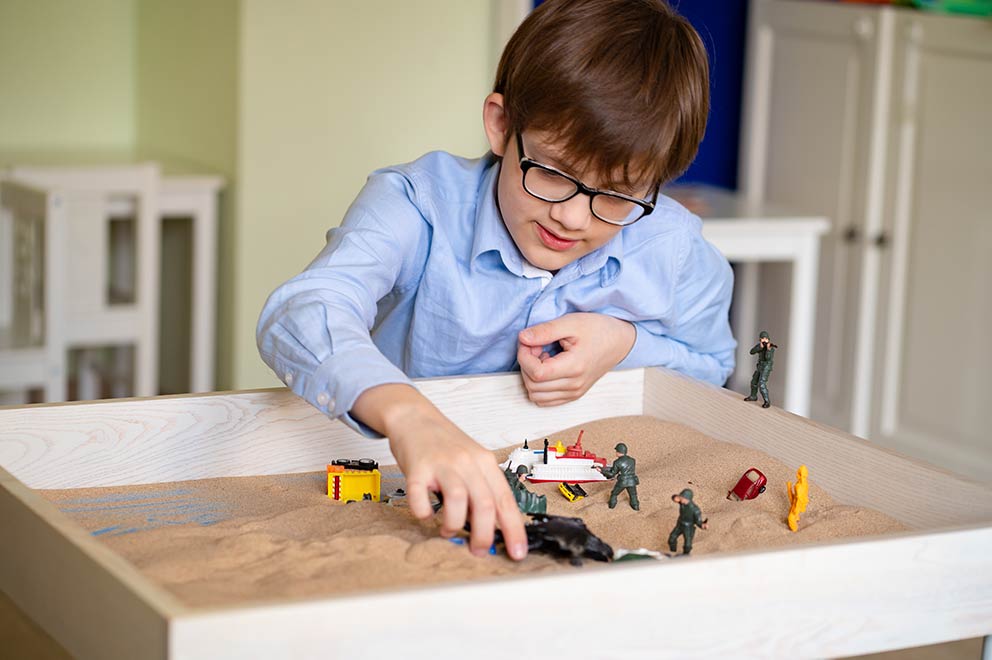 Resources for Caregivers
If you want to learn more about Trauma-Focused Therapy and how traumatic experiences effect children, check out these resources: