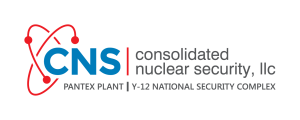 CNS-Y12 Community Investment Fund
New Hope, Blount County Children's Advocacy Center is pleased to announce that our request for grant funding has been granted by CNS-Y12 Community Investment Fund through the East Tennessee Foundation.  This grant is  in support of New Hope's forensic  interviewing program, which is the "gateway" to helping children on a path to healing.  We are thrilled to have received this grant.  Our many thanks to all who reviewed our request and considered our endeavor a worthy cause.
About CNS-Y12 (information taken from the East Tennessee Foundation website):
Consolidated Nuclear Security, LLC (CNS), the contractor at Y-12 National Security Complex in Oak Ridge, TN, and the Pantex Plant in Amarillo, TX, established funds at East Tennessee Foundation and Amarillo Area Foundation as part of their commitment to the host communities of Amarillo and Oak Ridge, as well as their local counties and regions. By establishing the CNS Y-12 Community Investment Fund at ETF, CNS has created opportunities for its employees to award grants benefiting nonprofit organization in their 20-county service area in East Tennessee, which includes but is not limited to the City of Oak Ridge, and Anderson and Roane counties. (20 counties: Anderson, Blount, Campbell, Claiborne, Cocke, Cumberland, Grainger, Hamblen, Jefferson, Knox, Loudon, McMinn, Meigs, Monroe, Morgan, Rhea, Roane, Scott, Sevier, Union)
With the leadership of an employee-based CNS Y-12 Investment Advisory Committee, CNS employees will have the opportunity to recommend grant support where the need is the greatest and the resources are best allocated.
For more information about East Tennessee Foundation please visit their website at www.easttennesseefoundation.org.